The Blue Star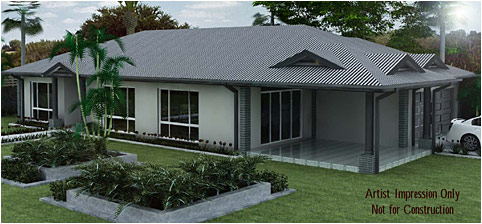 This design currently portrays a corner allotment layout that needs to make provision for private open space to the front and side of the block. We also have a revised layout of this design with entry situated at the front of the house for conventional front entry allotments, please ask our sales consultant for more info.
View Standard Price Inclusions
Photos and Illustrations are representative and should be used as a guide only.
Bluewood Homes reserves the right to change any prices without notice.
All prices include the base specification, standard and true blue inclusions. Contact us for more details.